Hong Kong Office Wins 2015/2016 "Distinguished Family-Friendly Employers" Award
November 14, 2016
Family Council
Latham & Watkins is one of two law firms recognized with distinction by the Family Council.
The Hong Kong Government's Family Council, a research and advisory group on family-related policy matters, recently recognized Latham & Watkins with four awards:
"Distinguished Family-Friendly Employers 2015/2016" based on family-friendly employment policies and practices
"Special Mention 2015/2016" for having also received the "Family-Friendly Employers" award in 2013/2014
"Award for Innovation 2015/2016" for demonstrating innovative ideas in formulating family-friendly policies and practices
"Award for Breastfeeding Support 2015/2016" for providing an appropriate and friendly environment for breastfeeding employees
Awards are granted to organizations of all sizes across industries based on family-friendly employment policies, practices, rationale, benefits to the employers and employees, and the commitment of organization management, among other criteria.

Latham & Watkins had the honor of being named a "Distinguished Family-Friendly Employer" in the "Corporations" category (organizations with 100 or more employees in Hong Kong), along with 42 other large organizations, for outstanding achievements in implementing family-friendly employment policies and practices. In fact, Latham was one of only two law firms to receive the 2015/2016 "Distinguished Family-Friendly Employers" award. Its pro-family offerings include generous parental leave policies, a reduced-pace program for associates who are returning from parental leave, flexible time-off options to address family issues, 24/7 technology support that enables offsite working arrangements and support for nursing mothers which includes a nursing room as well as a breast milk shipping program for those traveling on business.

"We are especially honored to have again received the distinguished employer award, in recognition of our comprehensive, family-friendly practices," said Simon Powell, Hong Kong Office Managing Partner. "Our office remains deeply committed to providing our employees with a supportive culture and environment that helps them achieve a positive work-family balance."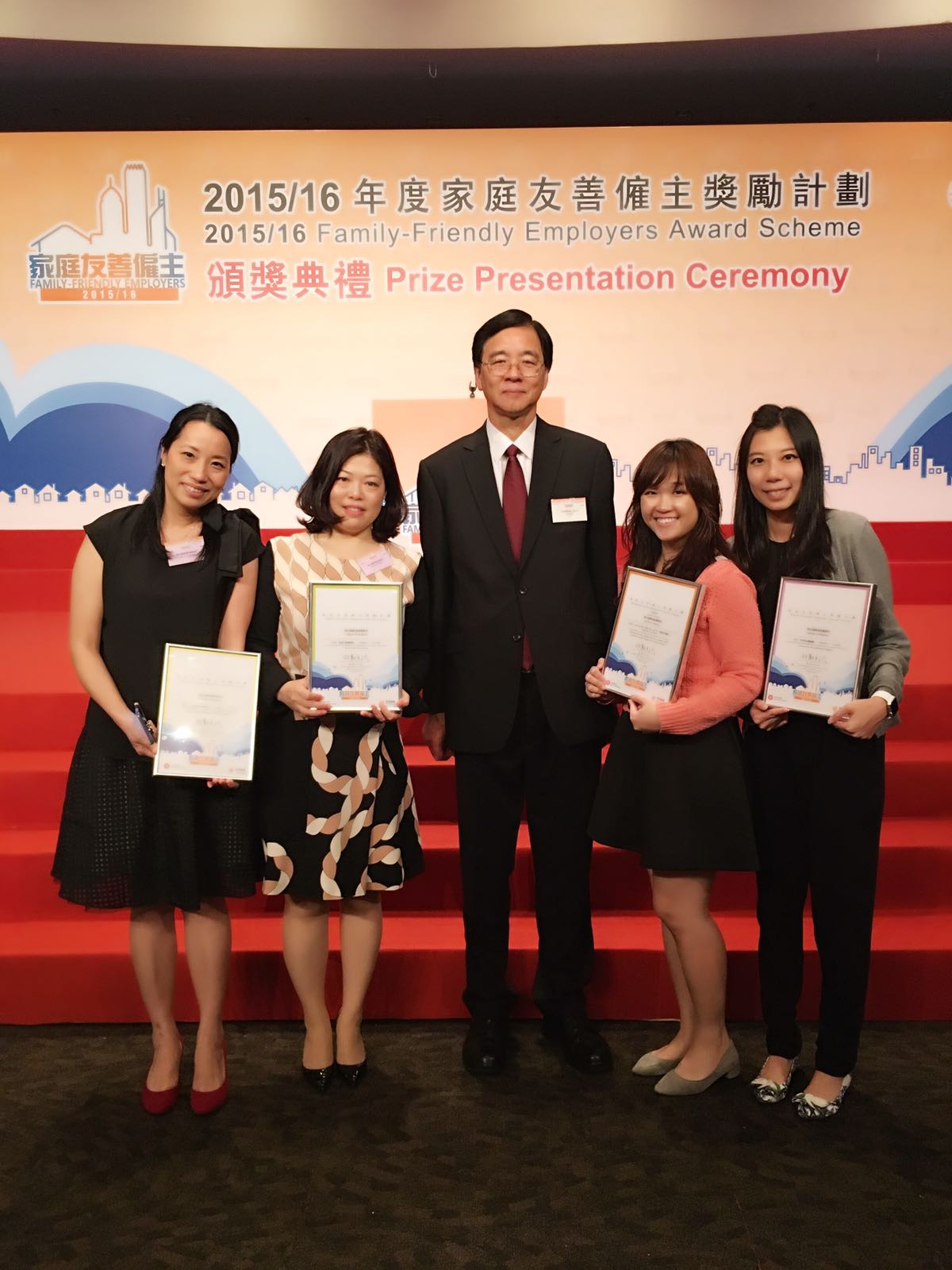 Professor Daniel TL Shek, chairman of the Hong Kong Family Council, center, presents the award to, from left to right, Iris Yim, human resources manager; Eliza Lam, office administrator; April Ng, MCLE and training coordinator; and Carol Kam, administrative assistant, in the Hong Kong office.